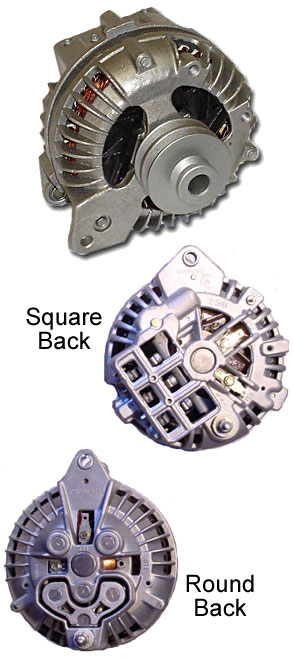 Early Chrysler 75 Amp max ---- 55 amp idle Roundback or Squareback
Price includes delivery anywhere in Australia
Can't keep the lights bright with your stock 45 - 60 amp alternator? Now you can have a 60 or 75 amp factory style replacement for your 1970 - 1983 Chrysler, Dodge, and Plymouth vehicles. Our high output alternator will produce almost the same power at idle as your stock alternator did at max RPM. We will set them up for "single field" or "dual field", just specify your vehicle's year when ordering. Our high output alternators will work with the existing factory regulators. Please choose the correct case style and pulley choice from the options below.
NEW! Billet Case High Output / High Amp 1-Wire replacements for your 1960 - 1983 Chrysler, Dodge, or Plymouth.- email us