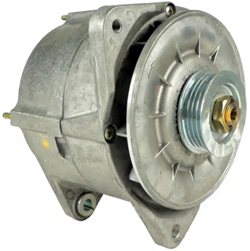 1977-1987 XJS Jaguar V12 5.3L 140 Amp max
Price includes delivery anywhere in Australia
For the Jaguar XJS 77-87 years and all 5.3L engines. These high output alternators will be a direct bolt-in replacement for your factory alternator. Please note: five working days to build these units + 7-10 days delivery to your door.
For prices on anything listed below call 02 9453 9199 or email us
These also available for other XJS Jaguars:
These also available for other XJ6 Jaguars:
1992-1994 4.0L -- 180 Amp
1995-1996 4.0L -- 180 Amp
1977-1987 5.3L -- 140 Amp
1988-1992 5.3L -- 180 Amp
1994-1996 6.0L -- 180 Amp



1987-1989 3.6L -- 180 Amp
1990-1992 4.0L -- 180 Amp
1993-1997 4.0L -- 180 Amp
1998-2003 4.0L -- 180 Amp
1976-1987 4.2L -- 140 Amp
2004-2009 4.2L -- 240 Amp
2004-2009 4.2L -- 320 Amp