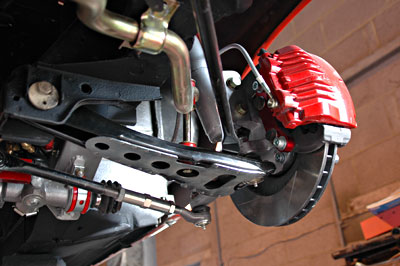 Our sway bars are manufactured using the finest grade spring steel and available for all makes and models of cars. Painted in your choice of five available colours. Each bar is supplied with polyurethane mounting D-bushes and D-brackets ready to bolt on.
Expected Improvements
Without reducing comfort, a our sway bars will improve your suspension and tyre's performance. More grip and better response to all road conditions.
Calculating Delivery: Add to your basket and the system will calculate the delivery cost accurately when you add your delivery address, before you commit to anything.
Please specify a delivery address where someone can sign for the parcel Monday - Friday between 8am - 5pm
Delivery: Custom-made & shipped by courier (check main page for est. delivery time)
Check Price Group for your model by clicking here now