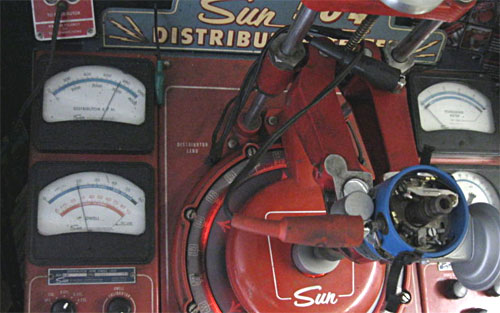 Got a distributor problem or a restoration and looking for an expert to fix it properly?
*For Our Distributor Rebuilding Service, read on...
Generally, it's difficult to quote on a distributor overhaul without testing it and looking at it in the workshop. That's why we have devised a very fair way to overcome this which doesn't cost you an arm and a leg. It usually takes over an hour to strip down a distributor
Just $100 and no obligation to proceed.
With over 30 years experience, our distributor specialist can overhaul any points distributor from 1920's to 1970's engines fast!

$100 Strip and Quote offer!
STEP 1: Simply order your 'strip and quote' online below.
(We will promptly advise you our workshop's address in Adelaide to send your distributor to)
STEP 2: Send us your distributor via Australia Post Registered Mail and within a couple of days we will report back exactly what needs to be done with a firm price. Your Distributor needs to be Complete, less the Cap.
Our Guarantee: We will not include anything that doesn't need doing and our prices are the best value-for-money you'll find.
STEP 3: If our quote meets with your approval, we will request payment in advance and the job will be completed and dispatched in a week. The Distributor will be completely disassembled and rebuilt. Our quote will include New Parts or Remanufactured Parts; Bead Blasting, Repainting, Regreasing, Contact Point Set, NOS Condensor, NOS Rotor, NOS Cap, Vacuum Unit, New Centrifical Springs, Shim, Centrifical. Advance Mechanism. 12 Months Warranty on Parts.
Delivery: Allow 2-3 weeks turnaround, once we receive your approval from the quote
Call us now for more information on 02 9453 9199 or email us