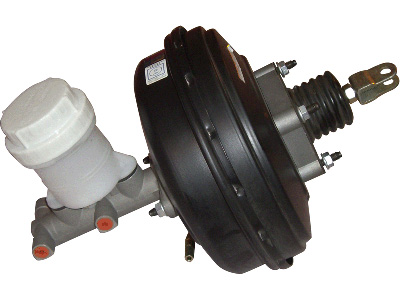 Get the most from your brake upgrade, by increasing the output of your brake booster!
Whether you're swapping to a dual master cylinder system for safety, upgrading from drums to disc brakes or upgrading your existing disc brakes, a PBR Custom-made Booster will give you the maximum benefit and stopping power.
A drum booster will not do the job.
We will take your booster and upgrade it after rebuilding wherever possible. If upgrade is not an option for your booster we will build a powerful PBR conversion booster to get the most from your braking system. PBR parts are readily available for future repairs, unlike cheap imported after-market type boosters. When they break all you can do is throw them in the bin.
What do we need to make your custom booster?
Generally, the best way is to send us your existing booster to ensure your custom-made ABR booster will bolt right in on the firewall and have the correct length pedal to booster pin. If this is not possible the Part Number of your booster along with a picture will help but you will need to discuss with us in advance.
Turnaround Time: Custom-made 5-10 days, Rebuilds 1-2 working days
Call us now for your special request and firm price on 02 9453 9199 or email us
We have specialised in Brake Booster Reconditioning & Modifications for the last 35 years.
Also we can recondition Master Cylinders, Wheel Cylinders and Calipers.
Standard brake boosters & rebuilds also available at competitive prices as shown below.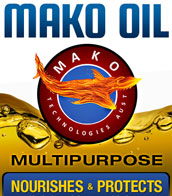 Click Here to Take a Look

Customer Comments:
Tony, many thanks mate. I really appreciate all the work you did sprucing up the brake booster to make it look like a brand new one so it passed customs here. I have imported a lot of gear and in the world of attention to detail and customer service you are a rare gem my friend! The bigger booster works great and troopy now stops on a dime… it's by far the best modification I have done amongst many. Damien in Peru


Hello Tony Murray from Chillagoe FNQ. Finally got the brake booster fitted to my 60 series 12H/T. By far one of the best mods I have ever done and I have spent some significant money on this wagon. Its brilliant. Thank you, it's a credit to your company.


Just a short note to thanks you for the professional advice and service regarding my braking upgrade on the NC Ford Fairlane. It is always good to get the correct information and talk to someone who knows the business. The replacement custom built booster & master cylinder was very easy to install and fitted without any further additional modifications to the vehicle. I am very happy with the additional brake boost as it is noticeable and works well in conjunction with the Territory calipers and brake rotors that were installed on the vehicle. The custom package (Booster & Master cylinder) you have specified has resolved my major fears of the hydraulic requirements. I would definitely recommend your services. Regards, John O NSW

Just wanted to let you know that our brakes are great! The job you have done on the booster is great. The communication, price and time taken was excellent. We are very pleased with our dealings with your company have been recommending you to friends and family. It's wonderful to get work done on a Mercedes without having to pay the Mercedes price. Cheers, Dawn Byrne NSW

Just want to personally thank you for all your time, patience and expertise in the custom supply of brake booster and master cylinder for US 1963 Futura. Upon starting this upgrade I was well aware of the difficulty involved due to the availability to get US parts and the problem of space on the fire wall as I wanted the stock look. From the first phone call you were very knowledgeable and helpful and I could tell you where also up for this challenged for finding the best possible solution. A few discussion on what I wanted and needed from the brakes we got started with the solution. After the first combo didn't fit in the tight spot due to my strut brace you immediately sent another out to get the job done without question and followed it up with a few phone calls to help get the adjustment right. This resulted in an old 1963 car stopping in my opinion better than I could of imagined, I was very happy with the results to say the least. So just wanted to say thanks again Tony definitely recommend you guys to anyone after great value and service in the brake game. Luke Cassar NSW